We've written before about the Top 5 Souvenirs for a Child's First Trip... but what about the second, third, fourth, and so-on, trips? You want to get souvenirs then right? This Top 5 list shares the Top 5 souvenirs I get every time I visit (keep in mind I visit only once or twice a year, so I can justify it!) AND encompasses souvenirs for all ages – because I'm pretty sure I like Disney souvenirs as much as, if not more than, my kids do!

1. Trading Pin – Trading pins started out for us as what they were intended for – trading. But they quickly became a little piece of memorabilia. Now every time we go we pick out a new pin for our (my husband and my) lanyards, and one for each kid, that signifies something special about that visit. For example, the time we stayed at the Grand Californian, we purchased a GC pin; when we first saw the World of Color show, our pin that year represented that experience; and so on. This is a souvenir I also mentioned in the "Child's First Trip" post.


2. Coffee Mug – Whether you drink coffee, tea, or – you know – water – you use a cup to drink from! And something about sipping my morning coffee… or tea or water… from a Disneyland mug just brightens up my morning… or afternoon or evening. And really, can you ever have enough mugs?! (I don't think so.)



True story: Key rings like this
are quite helpful when you
lose your keys!
3. Key Ring – Key rings are relatively inexpensive souvenirs, and truth be told they wear out or break quickly because they are constantly in use, so it seems like one of us is always needing a new one! And yet again, every time I see my keys – which is quite often – I am reminded of my last vacation to Disney – and that makes me happy!

4. Christmas Ornament – This is one souvenir I only purchase once a year, so I technically don't get one every time I go to the Disneyland Resort if I go more than once that year. I just want to make sure I have an ornament for my tree for every year I've gone – that's a lot of cute Mickey ornaments, I'll tell ya! Christmas ornaments make a great souvenir for kids too – by the time they are grown and ready for their own tree, they'll have a good start on memorable ornaments of their own.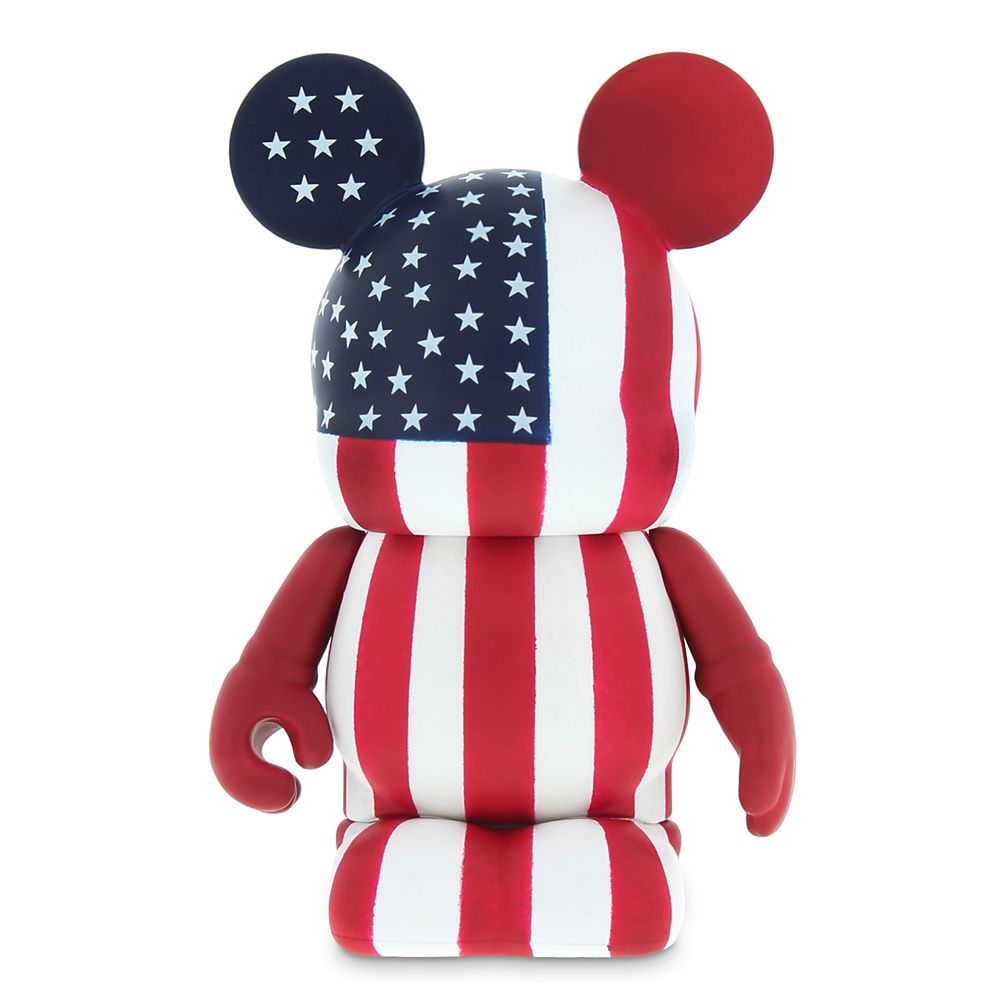 image via DisneyStore.com

5. Vinylmation – I love Vinylmations, I think they are so cute, but this is one souvenir my husband insists on purchasing at every visit (sometimes he gets two). He has them cheering up his desk at work, and displayed in the media room at home. This is a great collection souvenir for kids too – since they are made out of vinyl they are fairly unbreakable!

Honorable Mentions: T-Shirt or Sweatshirt, Disneyland Art or Picture Book, Theme Park Music CD (which changes from time to time)

So, tell us, what is a souvenir from your visits to the Disneyland Resort that you tend to buy again and again?