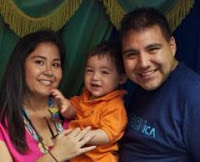 Hello, fellow Disney fans! My name is Courtney and I'm beyond thrilled to join the Babes in Disneyland team as a contributor. I live in Central California with my husband and our son, who will be 2 years old this summer. We are Annual Passsport holders and D23 members who love living just a four-hour drive from the magic so we can make several Disney-related trips a year. I'm very much looking forward to sharing our experiences with you.

Just a few years ago, my husband and I used to look at those Disneyland Resort guests whose necks were adorned with pin lanyards and wonder what all the fuss was about. We smugly patted ourselves on the back for resisting the temptation of yet another Disney-related hobby.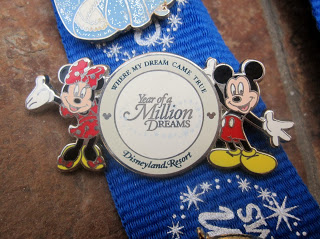 That is, until (you could just feel that "until" coming, couldn't you?) we were both lucky enough to win a lanyard and two limited edition pins during the "Year of a Million Dreams" promotion and figured we'd give this pin trading thing a shot. We started trading and collecting pins with Cast Members at first and, once we got the hang of it, with fellow guests as well. It's become a huge part of enjoying our Disneyland Resort, Walt Disney World and Disney Cruise Line experiences as a family.
If you're new to the experience, the tradition of Disney Pin Trading officially began in October of 1999. Now, nearly 13 years later, pin trading is still going strong, and park guests trade the thousands of unique pins created over the years with fellow guests and Cast Members every day around the globe. Disney offers a variety of Pin Trading Starter Sets that feature a themed lanyard and Disney pins to keep or trade, and they're an easy way to dive into trading. There are also Booster Sets which are a great value and perfect for trading. These can be purchased inside the parks, at World of Disney, or on websites like DisneyStore.com, eBay and Amazon prior to your visit. When buying starter pins, keep in mind that the idea is to trade them away, so it's best to pick something that won't be too hard for your kids (or you) to part with during those first pin trading encounters.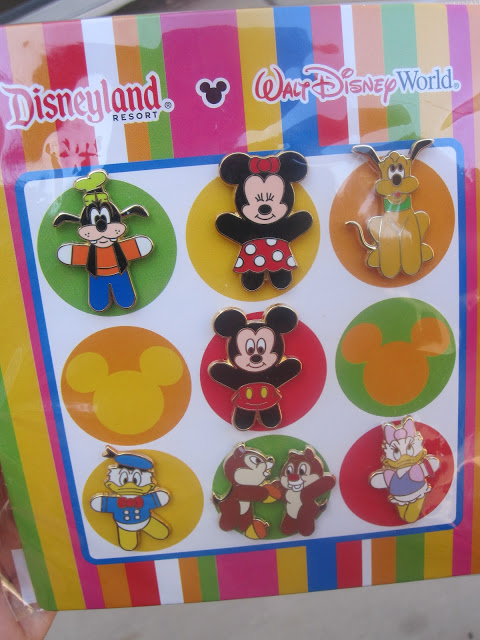 Pin Booster Packs are a great value and an easy way to get started with pin trading.
Pin trading is an easy and fun experience. Simply find a Cast Member wearing a pin trading lanyard (they're everywhere—near attraction entrances, in stores, at restaurants—pretty much anywhere you look) and ask them if you can see their pins. Oftentimes they are so good that they can see a pin trader coming from a mile away and will automatically hold out their lanyard so you can get a better look. Even if a Cast Member is in the middle of a task, like restocking merchandise or clearing a table, they will gladly stop to trade with you. However, I would never interrupt a Cast Member assisting another guest or skip to the front of the line at a register to pin trade; common courtesy still stands, even if you spot that perfect pin to complete your collection.
Next, find a pin you'd like to trade for, whether it features your favorite character, attraction, event, film or design. Trade your pin for the Cast Member's. And you know what the best part is? The Cast Member has to trade with you—and for whichever pin you want, no less! Just remember you must offer them an official Disney pin that the Cast Member doesn't already have on his or her lanyard. Guests can make up to two trades per Cast Member per day.
As someone who started pin trading as an adult (and before my kiddo came along) I can honestly say that Disney Pin Trading is fun for people of all ages. But, kids ages 3-12 get special treatment as a Disney Parks pin trader. Some Cast Members at Disneyland and Disney California Adventure don teal colored lanyards (green at Walt Disney World) that are considered "Kids Only" lanyards and only they may trade from these. Kids may trade from the regular lanyards as well.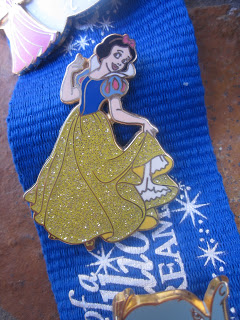 The most important thing to remember as a beginning pin trader is to collect and trade for what you like! It doesn't matter how much it costs or what it is worth to someone else if it's a pin that makes you smile. My very first trade was for a glittery Snow White pin, and it was the beginning of my princess pin collection, which now includes items from Disneyland Resort, Walt Disney World and even Disneyland Paris. Visits to Disneyland are even more exciting with pin trading. It's like a scavenger hunt that that takes us to all corners of the Parks and introduces us to new people—Cast Members and fellow Disney fans alike—every visit. On our recent family vacation to Aulani, a Disney Resort & Spa in Ko Olina, Hawaii, we met a local pin trading fan who introduced us to a whole community of traders on the Islands and was a wealth of information about Hawaiian culture. We jokingly refer to him as our "pin" pal.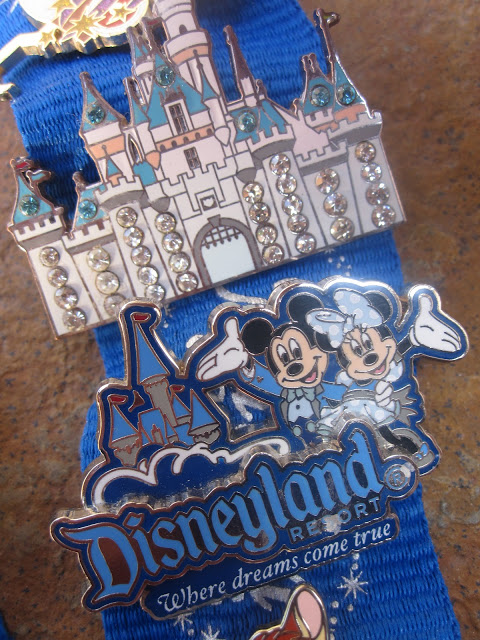 Trade for and collect pins that feature a
design you love or that represent a meaningful memory.
I recommend pin trading to anyone looking to add a fun new element to their Disneyland Resort visits that the whole family will enjoy. Every pin is a memory! It can quickly become a unique tradition at the parks and at home. But be warned—it is delightfully addicting. For more information about Disney Pin Trading, check out Disney's list of Frequently Asked Questions
here
. Happy trading!